FM CONWAY AND THE STREET SOCCER FOUNDATION ANNOUNCE RENEWED PARTNERSHIP UNTIL 2022
The Street Soccer Foundation has today announced a new three-year sponsorship agreement with FM Conway.
It will see the leading infrastructure services company, headquartered in Sevenoaks, continue as the Foundation's official and exclusive shirt sponsor in Kent from the start of the 2019-20 season, until at least the end of the 2022-23 season. The deal places FM Conway at the heart of the charity's work in the county.
The partnership brings together one of the South East's leading highways contractors, which provides highways services for around half of the London boroughs, with the football-themed charity that has been making huge strides since it formed in 2015.
The brainchild of Kent entrepreneur Keith Mabbutt, The Street Soccer Foundation supports young homeless people and those at risk through the delivery of its now nationally acclaimed 'Street Soccer Academy'. It provides a development programme that improves participants' health and well-being, confidence and self-belief systems and ultimately aims to help move individuals into a 'progressive pathway' – either work, education or further training.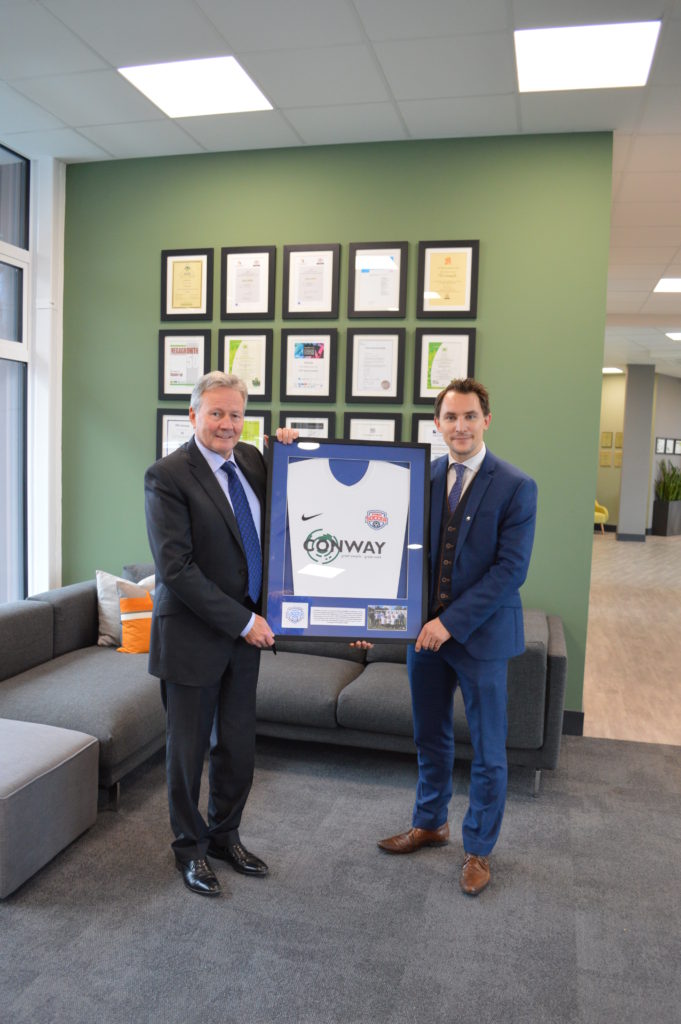 FM Conway has been supporting The Street Soccer Foundation since 2016 and are delighted to remain as the exclusive sponsor for the charity. The commitment enables the Foundation to continue delivering its Academy programmes across Kent and now also expand into London for the benefit of vulnerable young people.
Sharon Field, Head of Corporate Social Responsibility at FM Conway, said:
"At FM Conway we firmly believe in Working better together to improve the lives of people in our local communities which is why FM Conway are proud to continue sponsoring The Street Soccer Foundation. Our financial contribution is just a small part, as with our participating in the sessions and meeting local individuals it means we also create new relationships and real opportunities. It's a partnership that really benefits everyone involved."
Keith Mabbutt, Chief Executive Officer & Founder of The Street Soccer Foundation, commented:
"We are incredibly grateful and delighted to announce this exciting partnership deal with FM Conway as our main shirt sponsor until 2022. This is another progressive and celebratory step in the Foundation's continued growth and development and an excellent opportunity to further collaborate with one of the most successful companies in Kent – a brand that shares our core community values.
"We will be working closely together with Conway to harness our shared passion to help support and develop vulnerable young people, building their confidence to become employable assets to Conway and other great employers across the Kent and the South-East in general."
Homelessness in Kent is on the rise and in the South-East alone there are now an estimated 28,000 homeless individuals.
A RECENT INDEPENDENT STUDY FOUND THAT FOR EVERY £1 INVESTED IN THE STREET SOCCER FOUNDATION, UP TO £8 OF SOCIAL VALUE IS GENERATED THROUGH TRAINING, EMPLOYMENT AND INCREASED CONFIDENCE.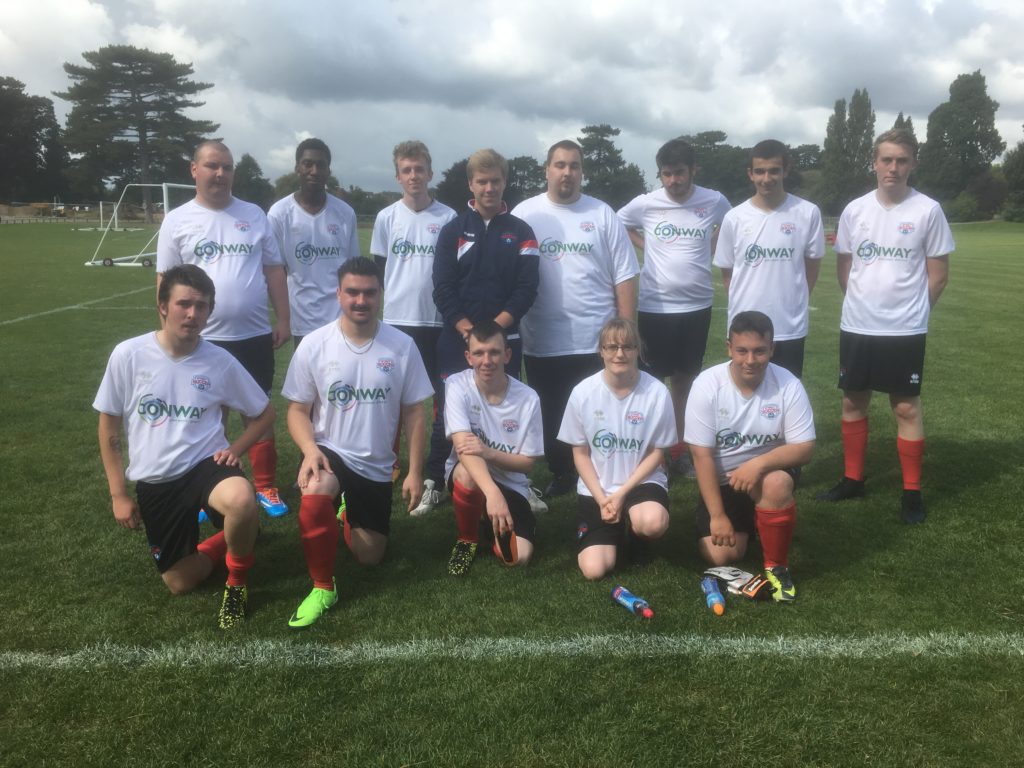 Mabbutt added:
"FM Conway commissioned a Social Value Report for the last season of delivery activity we completed which concluded the work of The Street Soccer Foundation is generating up to £8 in social value for every £1 invested. It clearly demonstrates the impact our programme is making."
Kevin Tewis-Allen, Chief Marketing Officer for The Street Soccer Foundation, said:
"Our mission is to create a network of young people who significantly benefit from our development programmes. We want to ensure that young people can find a home to live in, become employable, engage in new communities, become more active and provide our Foundation with real-life case studies that celebrate positive change."
Together FM Conway and The Street Soccer Foundation really are Changing Lives through Football.
Notes to editors
About The Street Soccer Foundation
The Street Soccer Foundation is a charitable non-profit organisation which uses football as a catalyst to improve the lives of vulnerable and homeless young people across the country. Providing a skills-based learning and development programme for 16-24 year olds (male and female), its nationally acclaimed Street Soccer Academy offers selected young participants a fusion of professional football coaching, positive mindset training, and complimentary employability-driven 'Skills to Succeed' workshops: all to enable course participants to be able to move into Work, Education or Further Training.
CHANGING LIVES THROUGH FOOTBALL.
Enquiries to: Nina Sawetz, Head of Media & PR (via Future PR)
Mobile: 07387 171 582 / nina@thisisfuture.co.uk
About FM Conway
FM Conway is a large British infrastructure services company in the transportation and construction sector. The company is headquartered in Sevenoaks, Kent.