Ian Rush Visits Street Soccer Academy at Anfield
10 November 2019
Ian Rush MBE. All-time Liverpool FC great and the club's most prolific goal scorer, scoring 346 goals in 600 appearances. In short, a true footballing legend.
On Thursday 7th November 2019 Ian went back to Anfield to mark a momentous occasion and to create a number of lifetime memories: when he came to show his support to our LFC Street Soccer Academy being run in partnership with the Liverpool FC Foundation.
Ian spoke in length with the young group on the Academy programme, complimenting everyone on the fantastic commitment they had each shown over the past eight weeks.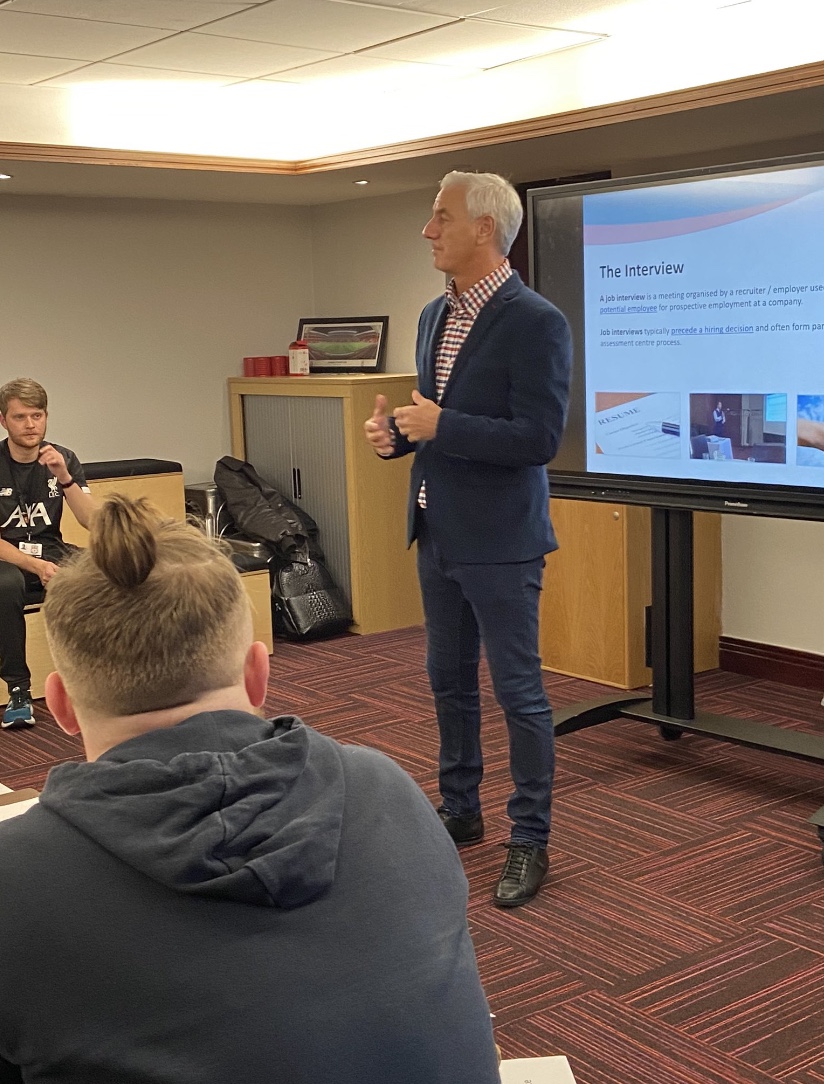 "It's all about confidence. Nothing in life ever comes easy. You have to work." Ian Rush
Before entering the box at Anfield to meet the group, Ian spoke with one of the leading coaches on the programme, from the Liverpool FC Foundation, Rob Fairfield. As the pair walked together towards the room to surprise the group, Ian asked Rob a number of questions about the Street Soccer programme and about the young people who were on the course. And when asked more specifically about the impact Street Soccer was making, Rob said:
"In the last 10 years of my coaching, the Street Soccer programme has probably had the biggest impact I've ever seen in such a short space of time."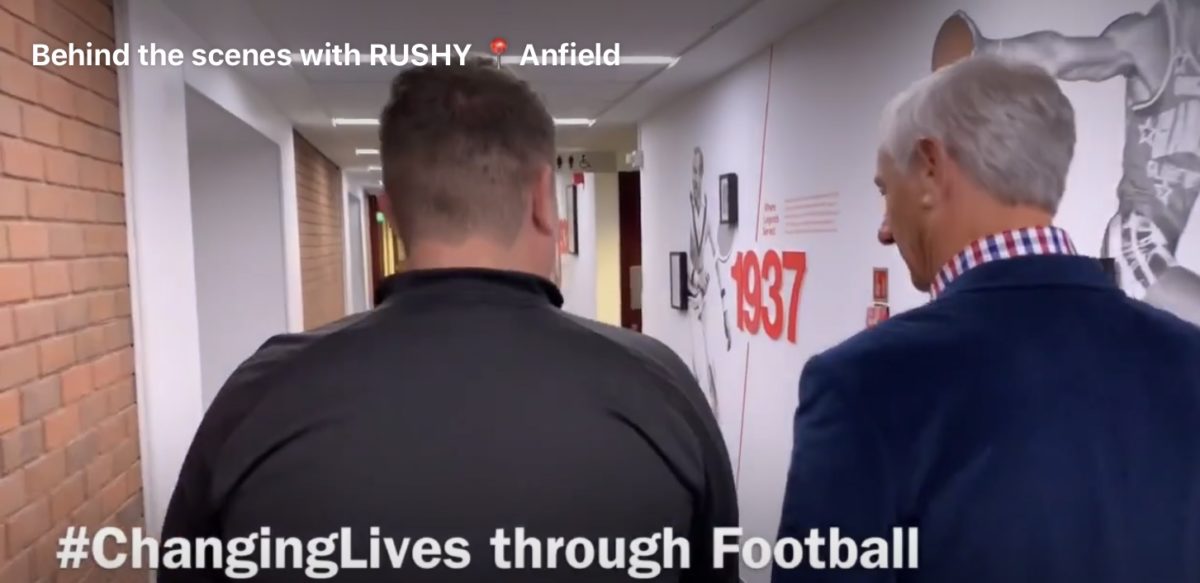 Ian Rush is a true legend at Anfield. And when the young people on the Academy programme saw him enter the room, their eyes lit up. Immediately, memories of a lifetime were forming as quickly as the seconds went by. Ian generously spoke from the heart and offered out some wonderfully insightful advice:
"Have a dream. Believe in that dream. Work hard at your dream. And your dreams can come true." …. "Always have a dream and be positive in what you do."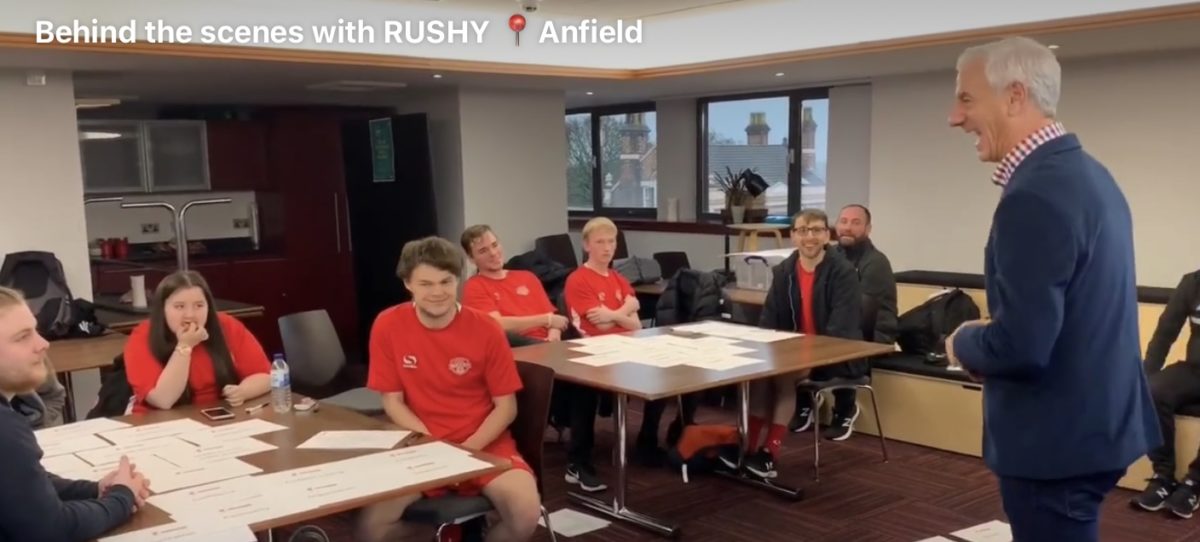 The Street Soccer Foundation since inception has adopted a 'partnership-driven' approach to achieving its goals. After being established in 2015, the goal has always been to help drive change in the country using the power of football. All of our team understands how incredibly engaging football is because of its role as the global no.1 sport which is why we have adopted football as our means to attract, engage and inspire young people.
We want to bring the power of football into communities nationwide; and to inspire and encourage vulnerable and homeless young people to turn their lives around for the better. To deliver meaningful impact by changing lives, creating opportunities and building futures.
Courtesy of Ian Rush's involvement, this week went a great way to supporting the fantastic young group of Street Soccer Academy participants, as they move towards their graduation. The whole coaching team up in Liverpool have been truly brilliant – and over the next fortnight I am really looking forward to learning what each young person's goals are for their next steps, in turning their lives around and making a positive future for themselves.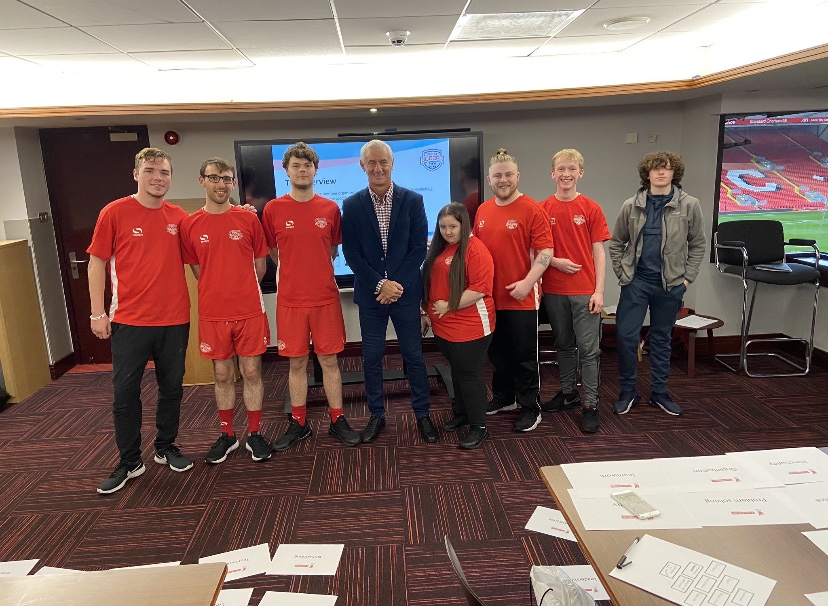 Thank you to Ian Rush, to our brilliant Ambassador, Paul Stewart, and to all the coaching team. And especially to the young people on the LFC Street Soccer Academy programme. This is just the beginning of a new and exciting chapter for all of you.
Together, #ChangingLives through #Football.