Keeping Fit & Active at Home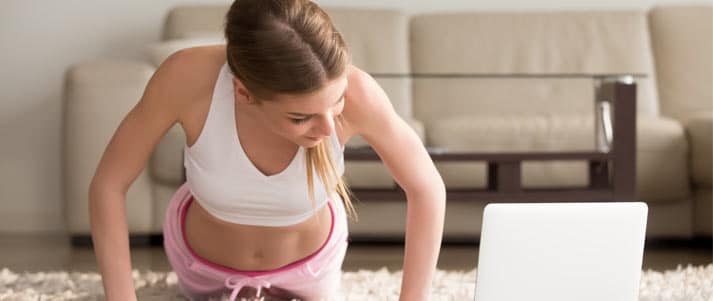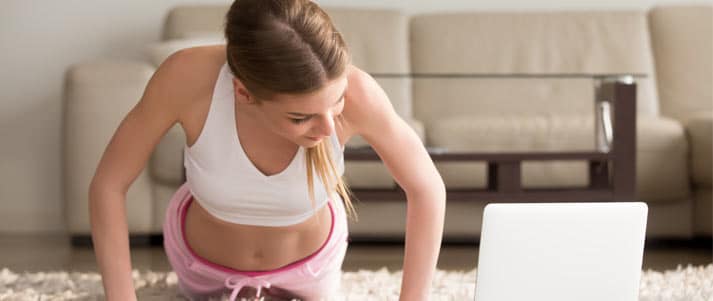 We know many people across the country are now self-isolating. To stay healthy, the NHS advises adults should try to be active every day and aim to achieve at least 150 minutes of physical activity over a week through a variety of activities. Approximately 20+ mins a day as an equivalent. It's free, easy to take, has an immediate effect and you don't need a GP to get some. Its name? Exercise.
For most people, the easiest way to get moving is to make activity part of everyday life, like walking or cycling instead of using the car to get around. However, the more you do, the better, and taking part in activities such as sports and exercise will make you even healthier.
Thanks to our truly incredible NHS, we have brought together a whole host of low-impact exercises which can help you improve your health and fitness:
Home exercises
These are ideal if you're not very active but want to improve your health, lift your mood and remain independent. Don't worry if you haven't done much for a while. These exercises are easy and gentle, and can be done indoors.
Walking
Walking is by far the most popular low-impact exercise. It works the cardiovascular system and burns calories. To get your heart rate up, walk faster than a stroll. Picking up the pace can increase the intensity of your workouts. Add short bursts of speed or walk up an occasional steep hill.
Dancing
One of the best things about dancing is that while you're having fun moving to music, you're getting all the health benefits of a good workout. From Ceroc to the foxtrot, there's a dance style to suit all tastes.
Cycling
Cycling is an aerobic exercise that works your lower body and cardiovascular system. Start slowly and increase the length of your cycling sessions gradually.
Swimming
Swimming works the whole body. It's a great way to tone up and get trim. Swimming a few lengths involves most of the muscle groups, and you'll get a good aerobic workout if you increase the pace. Swimming can also help you lose weight if you swim at a steady and continuous pace throughout your session.
Nordic walking
Nordic walking is a full-body exercise that's easy on the joints and suitable for all ages and fitness levels. Classes range from gentle walks for people with health concerns to workout walks, which are a great way to improve fitness, lose weight and tone the whole body. It's a suitable activity for people with joint conditions or those who may be carrying some extra body weight.
Trim trails
Trim trails are outdoor exercise areas equipped with machines specially designed to provide gentle exercise for different parts of the body, such as the hips, legs and torso. The playgrounds are an affordable alternative to a gym and a great way to enjoy the outdoors. Contact your local authority to find out if there is a trim trail in your area.
Yoga
Yoga can improve both your physical fitness and your general wellbeing through a series of postures and breathing exercises. Regular yoga practice helps develop strength, balance and flexibility. It can also lift your mood.
Tai chi
This ancient Chinese art promotes mental and physical wellbeing. Movements are generally slow and controlled. This means you won't improve your cardiovascular fitness or get a calorie-burning workout, but it does improve strength, flexibility and balance.
Pilates
Pilates focuses on rebalancing the body and improving posture through slow, controlled movements and exercises. Regular practice can help you improve muscle strength and your overall sense of wellbeing. It can be helpful for people who can't jump around too much.
** Also – Check out these excellent 10-minute workouts too:
Remember: Healthy Body, Healthy Mind. Keep safe. Keep strong. Together, we are #StreetSoccerUtd.