STREET SOCCER SLEEPOUT EVENT SUCCESS
A group of almost 50 business leaders and community champions all came together on a cold night in Maidstone at The Gallagher Stadium on 24th January to show solidarity and support of vulnerable and homeless young people in the local community of Kent.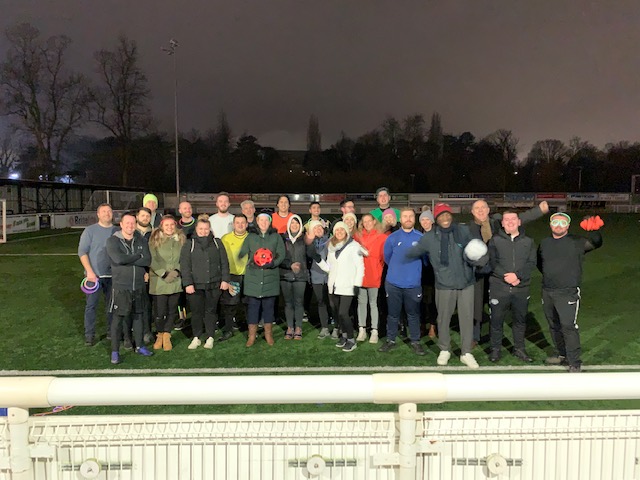 For many taking part it was an experience to be remembered. A number of participants had never done anything like this previously but knowing their involvement on the evening would help raise awareness of homelessness and vital funds to help more young people currently experiencing homelessness, was more than a good enough reason.
The total sum raised from the event reached over £5,000, which was a record for the Foundation for this type of event, since it was formed in 2015.
Professional videographer, Chris Newberry, who supports and leads on all Street Soccer Foundation digital content, was delighted to capture the essence of the evening in a short film he made following the occasion.
Here is the link: https://youtu.be/bbMk92UDeEc.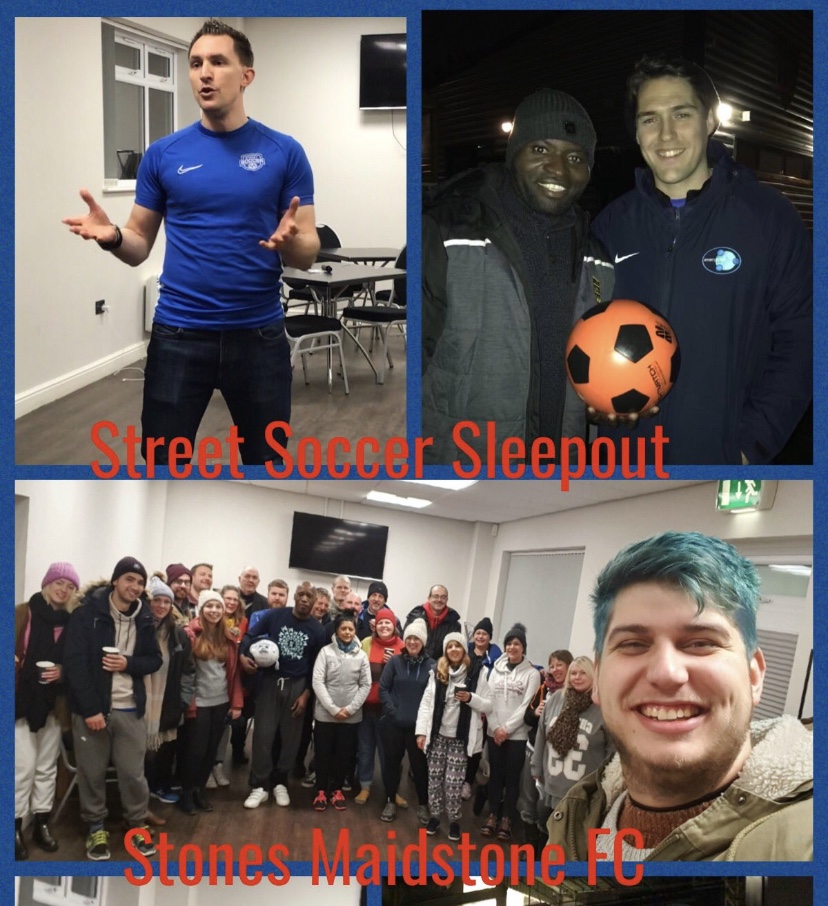 Keith Mabbutt, CEO, said: "This was a real coming together from across the Kent business community. Every person who took part is hugely valued and appreciated, and the fantastic monies raised will now go towards a new Street Soccer Academy programme we will deliver in partnership with the Stones' Community Trust, the charity arm of Maidstone Utd FC, to support a group of vulnerable and homeless young people from the local community. Ultimately, to help these young adults build their confidence, self-esteem and resilience and be able to move on and into work, education or further training."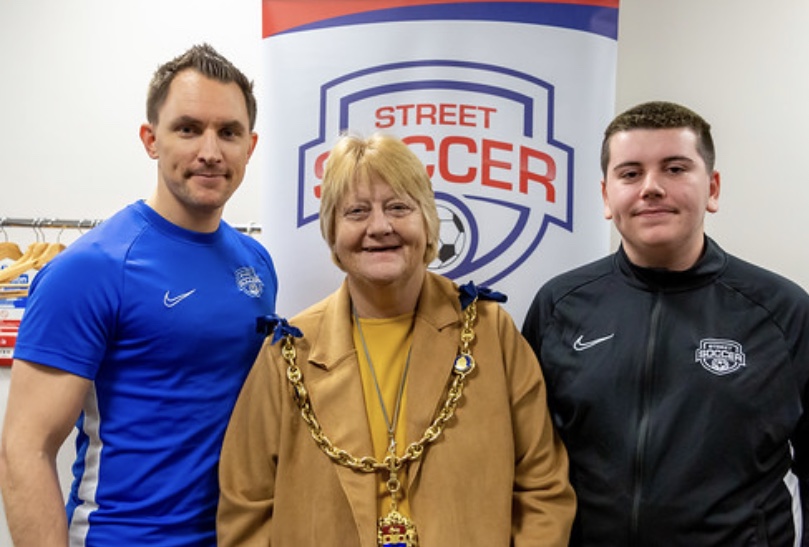 In attendance was the Mayor of Maidstone, Cllr Ring, who said: "Street Soccer is doing something that nobody else I know is doing. Helping youngsters to put them on the straight and narrow so they get a good life."
Everyone involved in the event and all the team at the Street Soccer Foundation wishes to thank the community for their big hearts and all their support for helping us to raise our biggest sum yet from this type of event.
By delivering meaningful impact, together, we can change lives, create opportunities and build better futures for those we support.
Changing Lives through Football.