STREET SOCCER SUPPORT HUB: OUR COVID-19 RESPONSE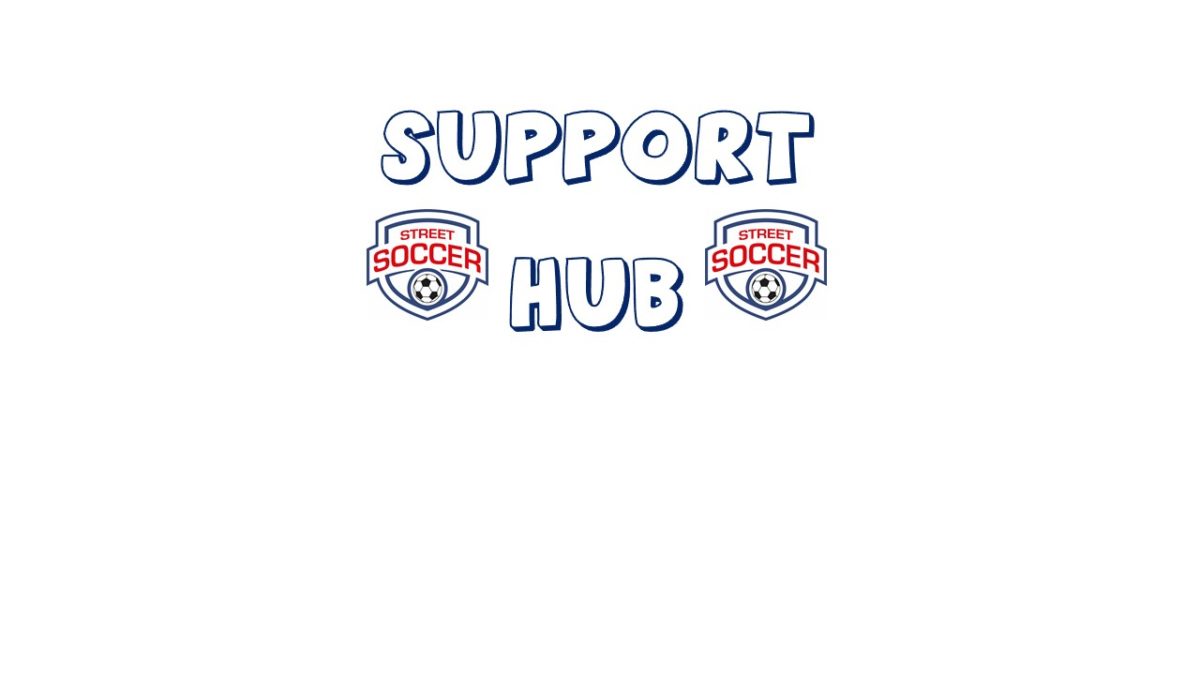 Headquartered in the County Town of Kent, the Street Soccer Foundation specifically works to support vulnerable and homeless young people, including those who are at risk of homelessness, in and across Kent and Medway – and nationwide through the delivery of our Street Soccer Academy programme.
Young people with experience of homelessness are one of the most vulnerable groups in terms of offending, suicide, economic under achievement, and likelihood to experience domestic abuse, coupled with poor physical and mental health.
Although we have had to suspend all School and Academy programme 'physical' delivery activities with immediate effect until further notice; the Street Soccer Foundation remains very much operational.
The Street Soccer Support Hub
We have 4 Core Delivery Principles which are:
SERVICE – ACTIVITY – MENTORSHIP – EDUCATION
We are firmly committed to continuing to support vulnerable young people and are doing so in a variety of existing and new ways.
Service & Mentorship:
We are providing 1-to-1 Telephone-based Mentoring support to any young person, male or female, aged between 18-25. This is a free service and is initially available to individuals who are currently residing in temporary / sheltered / supported accommodation anywhere in England.
Please Note: You do NOT need to have attended or been previously selected onto our Street Soccer Academy programme to receive this support. Please contact Jen Francis at the Street Soccer Foundation in confidence to arrange a phone call with our Academy Director who will be more than pleased to speak with you and to schedule a mentoring discussion for you.
Email: jen@streetsoccerfoundation.org.uk or Telephone: 0203 143 6773 to leave a message and a member of our team will contact you ASAP.
Education:
We now have the 'Street Soccer Utd Podcast' with its aim of interviewing professional sportspeople, business leaders and social influencers throughout the week each week. Each podcast interview will give a quick-fire Q&A and typically last 10 minutes to help inspire young people all over the country. All interviews are uploaded to our social channels, primarily YouTube and Twitter and are free to listen to live most weekday afternoons – otherwise can be listened back at any time.
The show aims to educate, motivate, instil confidence and a positive mindset to help individuals make the most of each day in this isolating and challenging time.
Activity:
We are now posting online across our Twitter pages, daily weekday Exercises for all abilities, as well as occasional Challenges for young people to take part in – as well as Supporters and Partners of ours. The importance of keeping fit and active during this isolating time cannot be under-estimated. Many people will have heard the phrase "Healthy Body, Healthy Mind". These daily posts will typically be made by team members of ours, including Supporters and Volunteers of ours – all to help inspire others to give fitness a go, in various different ways.
++ COMING SOON ++
Service & Education:
Online Skills Workshops & Video Messages – we are currently collecting new supportive and educational video content which will focus on positive and growth mindset training such as:
Attitude & Mindset;
Confidence, Motivation & Visualisation;
Self-Discipline, Squashing Limiting Beliefs; and
Building Resilience.
And in addition: we are also creating more employability-linked advice and tutorials on:
Communication
Team-Working
Setting Goals
Money Mindset
Time Management
Diet & Nutrition
Interviews
All this new digital content we intend on making available to young people – for free – directly via a new mobile App. Further details will be announced shortly.
"Working Better Together" – Collaborations and Partnerships are at the heart of what and how we do. If you feel you could help us in any way, help others – please get in touch with us to help us together, make a real difference to the homeless and vulnerable in both our local community and society nationwide.
Together, we are #STREETSOCCERUTD
Together, we are #CHANGINGLIVES through FOOTBALL