The Homeless World Cup – Cardiff 2019
What a tournament. What an event. Over 500 players from almost 50 countries arrived in Wales this past week to represent their countries in a festival of football created to harness the power of football in transforming the lives of people experiencing homelessness and social exclusion.
Our own Founder & CEO, Keith Mabbutt, was pleased to attend the week-long event in Cardiff's Bute Park, which was enjoyed by tens of thousands of spectators, taking in the hundreds of matches, lively discussions and debates and live music, the majority of which was conducted in glorious Welsh sunshine.
The Competition
The 44 men's teams fought for their positions in six trophy competitions with rankings from tier six to tier one based on where the teams finished in the qualifying stages; the Beddgelert Cup, the Llewelyn Cup, the Dragon Cup, the Glyndwr Cup, the Cardiff Cup and the Homeless World Cup. Of the 16 women's teams they were split into two Cup competitions; the Celtic Cup and the Homeless World Cup.
Both of Mexico's Men's and Women's teams were crowned the Champions of the 2019 Homeless World Cup.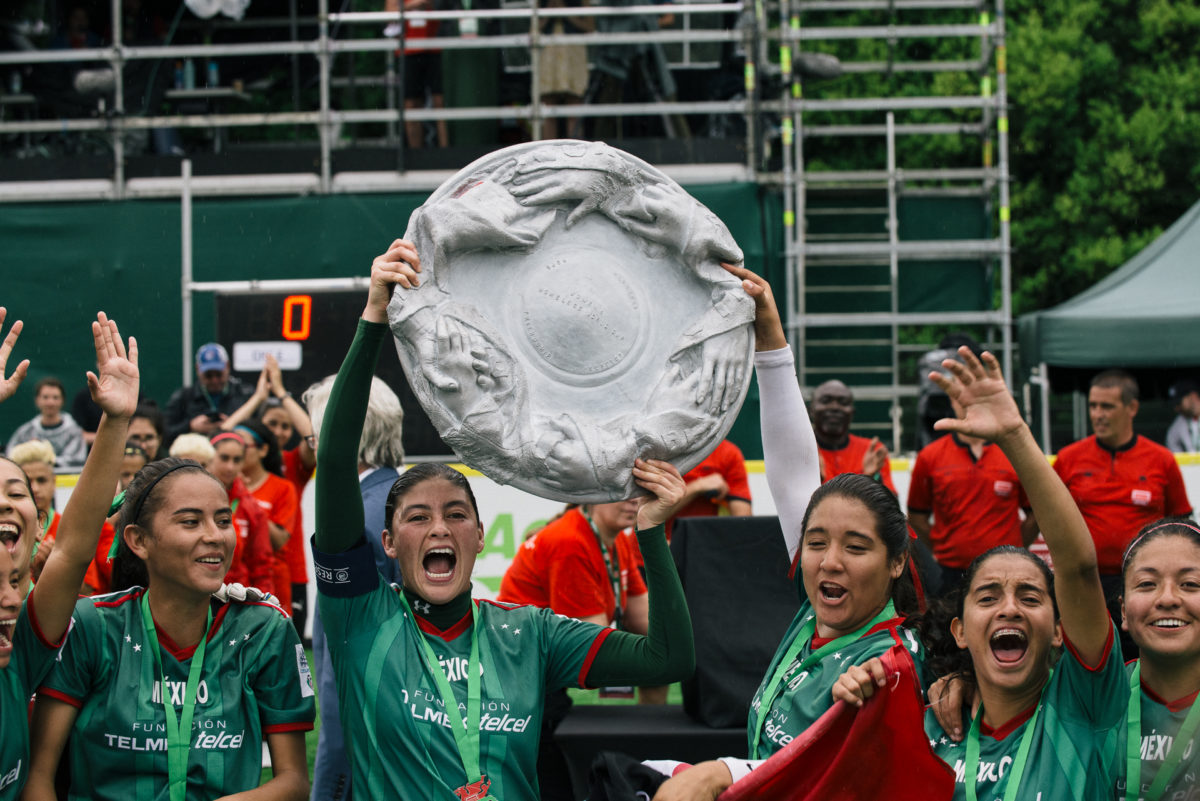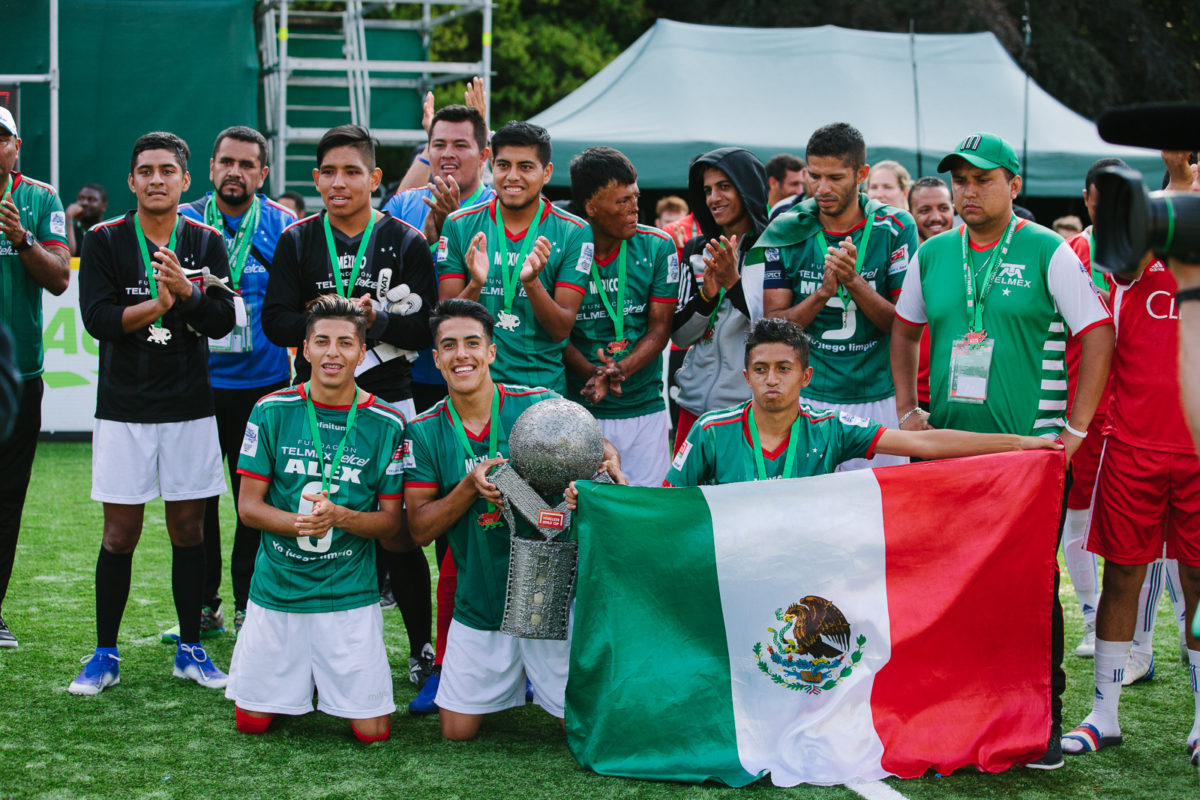 Keith Mabbutt, CEO, The Street Soccer Foundation said: "The Homeless World Cup here in Cardiff this year has been just incredible and a huge success story. It's been wonderful to meet so many amazing people from all over the world inspired by the power of football. There has been some punchy messages people have taken away.. 'Local Game, Global Change'.. with the tournament throughout championing how football is 'MORE THAN A GAME'. From start to finish the event has been true testament to the power of football being able to engage, inspire, educate and excite millions of people across the world."
The England Men's team finished 30th in the overall competition; with the England Women ranked 8th.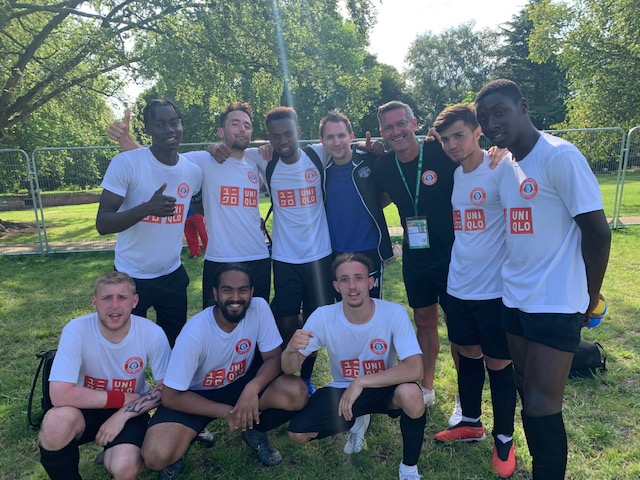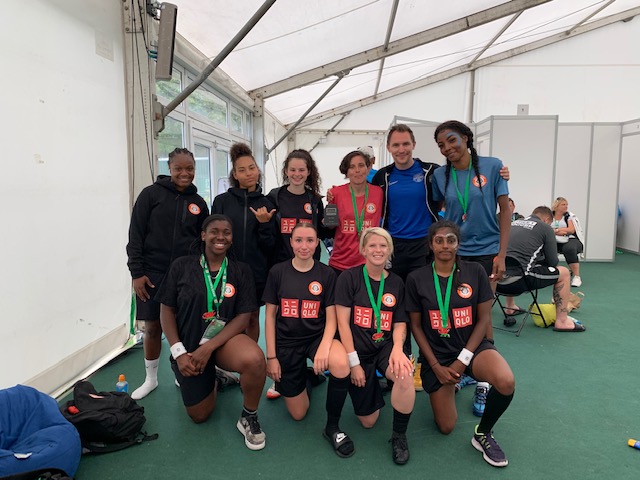 Keith added: "It was important for me to be with the England team to show my support but also to be at this event to support all nations taking part on behalf of The Street Soccer Foundation. Football is a team game and there are fantastic organisations across the globe doing incredibly important and valuable work to help coach and inspire thousands of vulnerable and homeless young people through the power of the sport, to show these individuals that they can make a positive change in their lives. The event brought this home."
Some stories from the Homeless World Cup:
Ruth Boyle is a Derry Girl. In between the riots that blighted Northern Ireland during the troubles, she was always found with a ball at her feet. Now, 12 months on from her experience as a player, she was back helping coach the Northern Ireland women's team. She said: "A tournament like this teaches you so much more than just football skills. The girls have taken a few real knocks with results, so they've been learning about resilience in bucketloads.""
Team Norway's Charlotte Fosser is one of the few participants who can call herself a grandmother. A mother of five children aged between 10 and 23, the 42-year-old works as a motivational speaker and fronts a rock band in her home city of Stavanger in southwestern Norway. Having experienced a life to date that has been marked by addiction, abuse, an abortion, five suicide attempts, and an attempt on her life by others, through football Fosser has been able to chart a new path in life. To read the full story visit: https://homelessworldcup.org/i-know-i-can-say-with-my-hand-on-my-heart-that-i-deserve-this/
"Football has been part of my life since forever. I grew up in a part of the city where we played football every day. We didn't have the means to play video games and things like that, so only football was possible. I would play, go home to eat, and then I would get out again and play. It means I could avoid the problems that were happening at school and home," says French street soccer player Diaa Edine Abou Serie Mohamed.   "In school I was always problematic. I always had issues staying in schools. I got excluded from a few of them, which meant I was at home all the time, which increased tensions. I am the only boy in my family, my mum is a single mum, and I have seven sisters.   "Me getting expelled from school created this tension between myself and my mum. I felt both pressure and boredom and started doing things, illegal stuff. I didn't have another place to go to during the day so I just took my stuff and left and ended up in a homeless shelter in the city of Clermont-Ferrand."To read the full story visit: https://homelessworldcup.org/it-felt-like-everyone-came-from-the-same-country-that-day/
Without the referee – without the person in the middle of the pitch with the whistle in hand – we wouldn't have any football. And we wouldn't have a Homeless World Cup. Sometimes we forget that. That the referees are as important as the players themselves. And that they love the game as much as we do. They might even have been or are the players themselves. That's the case with Adil Leite, the referee chosen to officiate the 2019 Homeless World Cup men's final in Cardiff between Chile and Mexico. He described his feelings as he prepared to take to the field with the teams.  "I'm very happy and I'm excited. I don't know what to say. I don't know how to describe this because I was a player in Poznan (in 2013). Now I am refereeing the final. I didn't dream of this. It's a big dream to dream. But now it's here and it's incredible. It's great," he said.
The Homeless World Cup Cardiff 2019 was delivered by the Homeless World Cup Foundation in coordination with Cardiff City Council, Cardiff University, Cardiff City FC Foundation, FA Wales, FAW Trust, Pobl Group, Office of Michael Sheen, Working Word, PYST, Bevan Foundation, Community Foundation in Wales and Street Football Wales.
Mabbutt also had the opportunity of meeting with the President of the Homeless World Cup Mel Young, along with Actor, Michael Sheen, who was pivotal in seeing the games take place in Cardiff this year.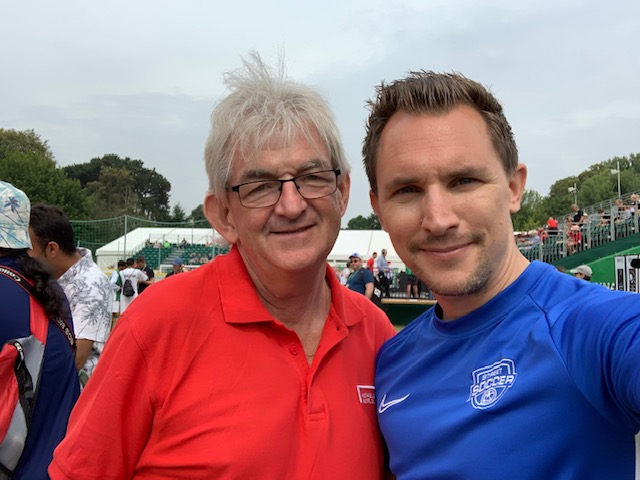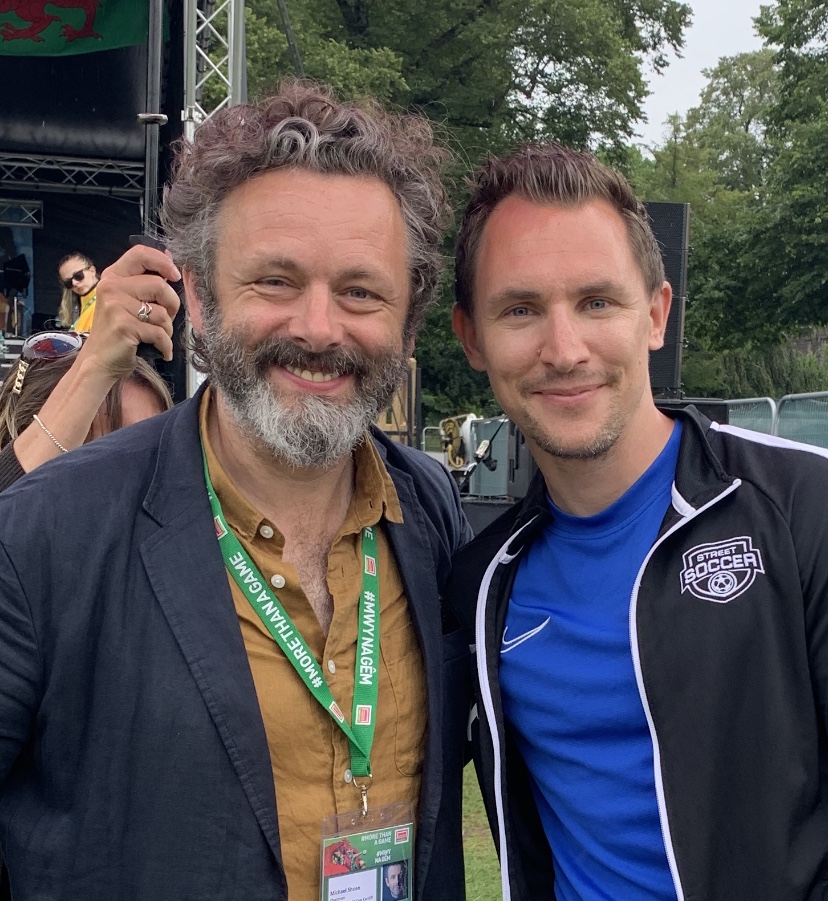 Michael Sheen said: "Thank you to everyone who has come down, including the sun! Thank you to everyone who has taken part. To everyone who has helped to put it on and come and supported it. It's been an unforgettable week so thank you."
Speaking with Keith Mabbutt, Mel Young described how football is so effective in helping to tackle homelessness. Mel said: "Football is a fantastic and powerful tool we use. Anyone can kick a ball. You can be any standard. You can play anywhere. It's a brilliant way of getting people to take that first step. Homeless people are marginalised; low self-esteem; low in confidence; they feel they can't do anything. We introduce them to football and it's really simple and very inexpensive. Once we do that, they start to feel better about themselves, and have a sense of belonging. We then build on that to create this annual event. It's the football what's at the centre of it. It's football that is changing peoples lives. It's an absolutely amazing tool and there's just a bit of magic in it."
Next year, the 18th edition of the Homeless World Cup will take place in Tampere, Finland in late June 2020. For any enquiries, please contact the Homeless World Cup media team on: press@homelessworldcup.org.
Together, CHANGING LIVES THROUGH FOOTBALL.