The Street Soccer Foundation Forms New Safeguarding Partnership With iTrust Assurance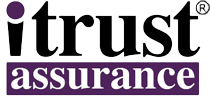 In an era of so-called 'fake-news', whistle-blowing is becoming more commonplace as people seek the truth. It is therefore crucial that whistle-blowers are protected and that the recipients of information can assess it accurately and without prejudice.
In its constant endeavour to protect and best educate and inform all individuals who the Foundation supports through its Academy and Schools' programmes – including safeguarding its own Staff and Contracted Partners and Volunteers; the Street Soccer Foundation has now partnered with whistle-blowing consultancy, iTrust Assurance Ltd.
CEO of iTrust Assurance, Nick Inge, spent over 25 years as a police officer, with roles in both uniform and in covert policing. He worked extensively with informants who provided information about local crime but also with those who provided information about terrorism, domestic extremism, serious organised crime and corruption.
Having now retired from the police Nick manages the day-to-day operations of iTrust Assurance Ltd.
Keith Mabbutt, CEO, The Street Soccer Foundation, said: "Through the work and delivery activities of our Foundation all our team and volunteers have a professional responsibility for the safeguarding of children and young adults at risk of harm. Furthermore, all participants and visitors to Foundation activity have the right to feel safe and to be safe. As such, all our members and workforce have a duty to help protect children and young adults at risk of harm from abuse or harm, bullying and/or neglect."
"After recently meeting Nick of iTrust Assurance, I further understand the importance of any of our team, partners and young people being supported that they should feel entirely comfortable to raise a concern they may have at any time about an incident that either happened in the past, is happening now, or that they believe may happen in the near future. For that reason, we are delighted to partner with iTrust Assurance to have in place a new and exclusive Confidential Reporting number for those involved in our delivery practice to call at any time as they feel necessary. With Nick's vast experience in this space, I am pleased to add such a valued new partner to our Foundation for the benefit of everyone involved at the Foundation."
Nick Inge, CEO, iTrust Assurance, added: ""Safeguarding is ever changing and the need for a more pro-active approach to encourage everyone involved in football to speak-up is crucial for the on-going development of the game. iTrust Assurance is both humbled and thrilled to partner with the Street Soccer Foundation. Very soon after meeting Keith I realised why the Foundation is a source of inspiration to those that are involved with it and also why it continues to be a fantastic example of what can be achieved to help and support young people".
The Street Soccer Foundation now has in place an exclusive Confidential Reporting Line for all its team including its Coaches, Workshop Facilitators, Mentors, Delivery Partners and Volunteers – and most importantly, for all the vulnerable young people the Foundation supports nationwide across the country.
-End-
For further details on iTrust Assurance, visit: www.itrustassurance.co.uk.