Volunteer for The Street Soccer Foundation: Become a Trained Mentor
By becoming a Street Soccer Volunteer Mentor means becoming a positive role model who is there to guide and advise the young people we support through our Academy and School programmes, all who are aiming to achieve certain development goals. This is your chance to help young individuals realise their true potential - through the power of football and mentoring.
What Is Mentoring?
Mentoring in its simplest terms is a relationship between two people with the ultimate goal of professional and personal development. As a "mentor" you are usually someone who will share their knowledge, experience, and general advice – with a less experienced person, or "mentee."
The Mentoring role is therefore a very important one in the context of our service provision – with its primary purpose to help drive personal growth, knowledge, understanding and development.

The Support A Young Person Needs
The causes of homelessness go beyond housing. Family relationship breakdowns are the main driver of youth homelessness, though many factors escalate to the point at which a young person cannot remain with their family. These reasons include: young people being thrown out for revealing their sexuality; involvement in offending; poverty; the introduction of a parent's new partner; not being in education, employment or training; poor mental health; and domestic violence.
Becoming a Mentor for Street Soccer
Being a mentor for the Foundation does not require any special expertise. All we ask for is a minimum of 15 minutes per week for each young person you are supporting. That's it. The most important skills are empathy and the ability to listen. Can you understand the challenges a young person is facing and see things from their point of view? Can you offer any advice, or even just encouragement, without passing judgment? If you can, you're ready to sign up.
Help a young person find their purpose in life: MAKE A DIFFERENCE from today
** CLICK HERE to learn more on your anticipated time commitment, support you will receive, the various benefits involved, and the social value and impact your taking part can create.
The Benefits for mentees:
Exposure to new ideas and ways of thinking;
Advice on developing strengths and overcoming weaknesses;
Guidance on personal development; and the opportunity to develop new skills and knowledge.
The Benefits for mentors:
Mentoring is more than the transfer of advice, knowledge and insights. The relationship offers reciprocal benefits for those willing to invest their time in developing another person. As well as the personal satisfaction of sharing their skills and experience with a willing young learner, they will benefit from:
Recognition as a subject matter expert and leader;
Exposure to fresh perspectives, ideas and approaches;
Extension of their professional development record;
Opportunity to reflect on their own goals and practices; and
Development of their personal leadership and coaching styles.
The Benefits for Companies:
Investing in mentoring helps to:
Develop a culture of personal and professional growth;
Share desired company behaviours and attitudes;
Enhance leadership and coaching skills in managers and next generation leadership and talent;
Improve staff morale, performance and motivation; and
Engage, retain and develop performers.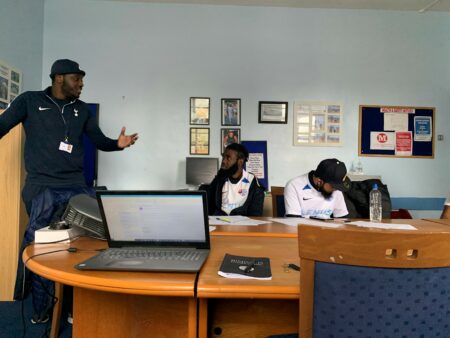 Next Steps: How to Get Involved
You will first need to complete and return an Application Form. This can be downloaded HERE.
To ensure we deliver the best service and care possible to the young people we support, once we have received your application form, we will then give you access to our online mentoring training course which serves as a toolkit that can help you as an appointed volunteer mentor understand growth mindset and how to apply growth mindset strategies to many of the challenges that young adults face in life.
Our 'Growth Mindset for Mentors' Training Course has been created after consulting with the European Mentoring & Coaching Council, and explores the topic of growth mindset to provide our appointed mentors with specific strategies and language they can use to foster growth mindset in their mentees.
Our online training course is led by our Head Mindset Coach, Ash Lawrence (see About Us page), and will cover the following:
Fixed versus Growth mindset. How can you help young people?
The Coaching Process
Wheel of Life
GROW Model
NLP and Coaching Skills – to get the best from the young people
For any queries relating to volunteering and the mentoring role, or to submit your application form, please email: volunteer@streetsoccerfoundation.org.uk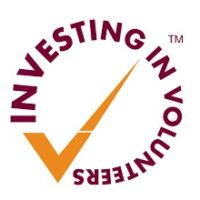 The Street Soccer Foundation Volunteer Mentor role adheres to the Investing in Volunteers practice: the UK quality standard for good practice in volunteer management.
The Street Soccer Foundation provides you with FREE initial training via our online 'Growth Mindset for Mentors' course, to help you become an effective Mentor. Please email us today at: volunteer@streetsoccerfoundation.org.uk to register your interest to become an official Street Soccer Mentor and we'll send you an Application Form to apply. Otherwise, you can simply download the form HERE.
We look forward to receiving your application. Together, Changing Lives through Football.