Brought to you by the Street Soccer Foundation & Partners; matchFit is positivity in your pocket 24/7. It's the No.1 app with a sport theme to help you keep match fit for life - no matter how tough it gets.
matchFit is your very own mental and physical fitness and skills development resource.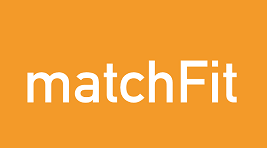 A one-stop shop for information, advice and guidance, as well as inspiration, motivation and support from sporting legends and friends of the Foundation – whenever you need it, at a touch of a button.
The matchFit app provides you with expertise advice on key themes including:
Mental Health
Resilience
Motivation
Behaviour
Mindset
Want to boost your confidence and focus? Become instantly more motivated? Believe in yourself more? Stop worrying or feeling anxious or stressed? Be more positive? Become more resilient and be able to 'bounce back' from disappointments or challenges?
It's time to start each day with a positive mindset, to stay in control of your emotions and be conscious of your health and wellbeing. MatchFit is your answer.
By using the matchFit app you will benefit from abundant resources on mental and physical wellbeing, resilience and motivation, and gain clear guidance and direction on making the most of your day, every day.
With matchFit you get to develop your skills through audio, video, reading and doing – and you'll receive daily quotes to further help increase your energy levels and positivity.
matchFit also provides you with a 'Mood Tracker' to allow you to track your daily feelings and emotions and have it help steer you in the right direction to ensuring you're best prepared for the day ahead. To ensure you're matchFit.
Just 5 minutes a day each day can make a huge difference to your life.
What are you waiting for? It's time to get matchFit!
The app is now available for download for free