MatchFit: for your mental health and wellbeing
Created by the Street Soccer Foundation & Partners; matchFit is positivity in your pocket 24/7. It's the No.1 mental health and wellbeing app with a sport-related theme to help you keep match fit for life - no matter how tough it gets.
matchFit is your very own mind and physical fitness resource - available at the touch of a button. Whenever you need it. And it will always be free.
As featured in The Telegraph - the matchFit app is publicly supported by Sports Presenter and former England International, Gary Lineker [right]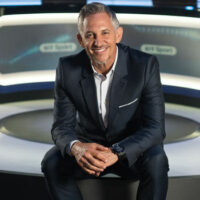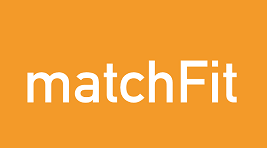 Instantly watch motivational short video messages from sporting icons including Gary Lineker, Ian Rush, Jeremy Snape, Rachel Yankey, Wes Morgan and Carl Fogarty - all giving you their advice and views on how to keep positive, confident and head-strong when times get tough.
The matchFit app is a one-stop shop for information and guidance, as well as inspiration, motivation and support, providing insight and expertise advice on key themes including:
Mental Health;
Resilience;
Motivation;
Behaviour; and
Mindset
Want to boost your confidence and focus? Become instantly more motivated? Believe in yourself more? Stop worrying or feeling anxious or stressed? Be more positive? Become more resilient and be able to 'bounce back' from disappointments or challenges?
It's time to start each day with a positive mindset, to stay in control of your emotions and be conscious of your health and wellbeing. MatchFit is your answer.
"Love it. This is amazing." Leicester City Community Trust
"It's brilliant. Perfect timing." West Ham United Foundation
"The matchFit app is so good. It helps strike conversations with family and friends to talk and keep mentally fit."
"The mood tracker is great. And with the motivational quotes it's just sometimes an instant and quick lift I need to help support my way of thinking to keep me positive."
With the matchFit app you get to develop your knowledge and skills through audio, video, reading and doing – and you'll receive daily quotes to further help increase your energy levels and positivity.
matchFit also provides you with a 'Mood Tracker' to allow you to track your daily feelings and emotions and will automatically check-in with you so you can keep tabs on how you're feeling. And included in the app too, are several 'empowerment songs' to help keep your spirits high and have you positive and motivated - whenever you need a lift.
Just 5 minutes a day each day can really help make all the difference to your life. Download the app for free today.
What are you waiting for? It's time to get matchFit!