To date, The Street Soccer Foundation through our Academy has a staggering 100% success record. A 100% record of achievement since we formed in 2015.
Every young person coming onto one of our Academy programmes has progressed into either Work, Education or Further Training.
In our most recent Social Value Report (conducted externally by Kingfisher) the Academy course was found to be generating £8 for every £1 invested, proving the level of impact being achieved.
Our goal is simple. We want to help more homeless and vulnerable young people across the country improve their situation and create a better future for themselves.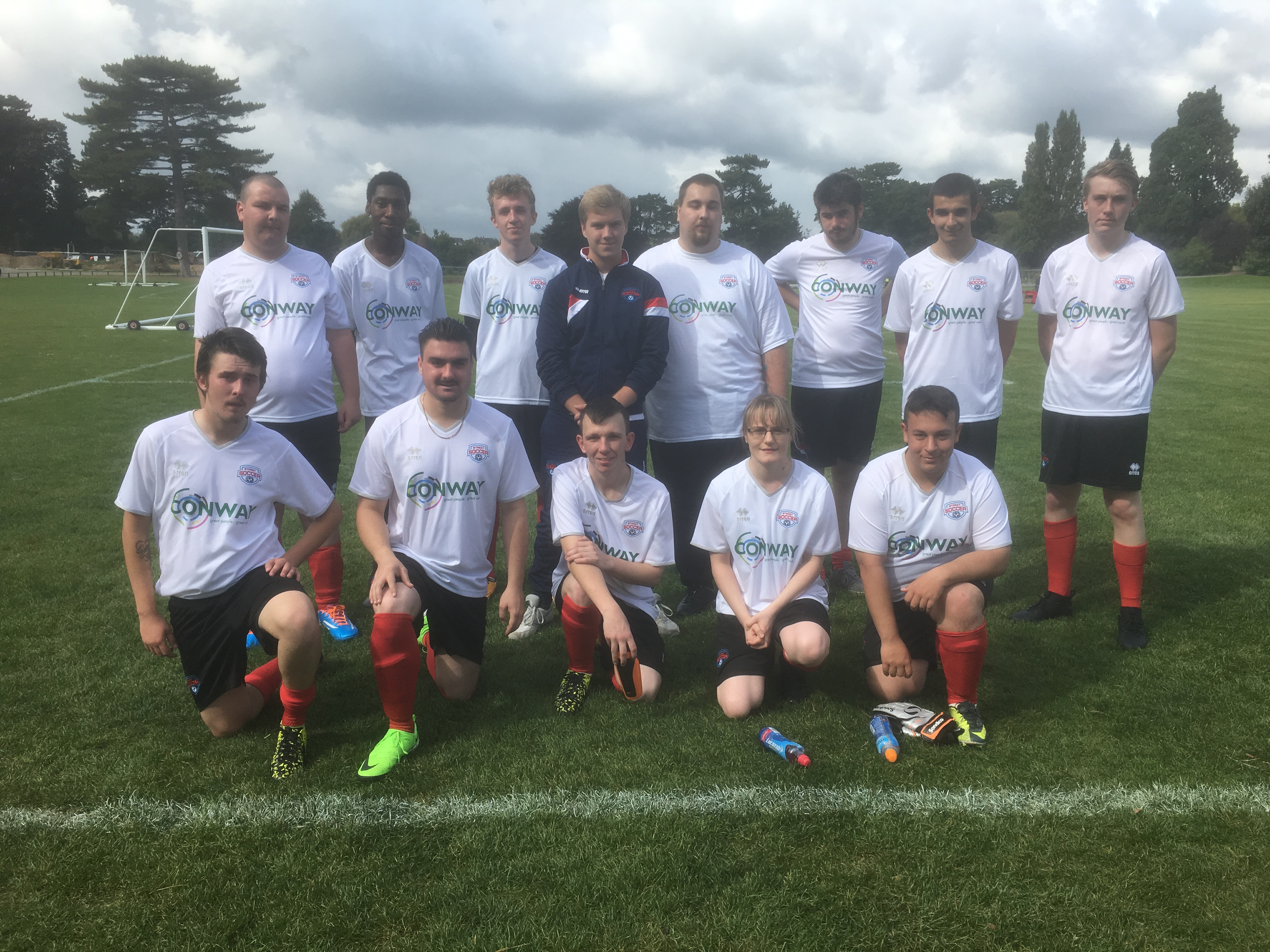 Can you help us help others?
For each Academy course we take on a group of between 10-15 young people.
£3 pays for a Workbook

£5 pays for a pair of Football Socks

£25 pays for a Street Soccer Football Shirt

£50 pays for a Street Soccer Tracksuit

£350 pays for 1-to-1 Mentoring Support for young participants for a week

£1,000 pays for a full Academy course of Employability Workshops

£1,500 pays for a full Academy course of Pitch and Room Hire
In total, each course costs us approximately £8,000 to run and deliver, over a 10-week period.
We have 6 main ways you can help us help others. These are:
Volunteer
Donate
Payroll Giving
Sponsor a young person
Become a business supporter
Fundraise
You could volunteer to run a (2-hour) Workshop for us during an Academy course; help out at one of our Events; help our leadership team with administrative support or Marketing assistance; it could be offering to become a Trustee or Advisor to the Foundation; or becoming a Mentor for our young people.
Our Volunteers are crucial to the success and continuation of The Street Soccer Foundation. And we know that your donating time to a good cause can positively impact you too!
As well as the sense of gratification gained from giving your time to people who need it, you can also benefit from many other mental and physical gains such as: Increased confidence by trying something new; Meeting new people and being part of your community; Learning new skills; Being active (depending on the role); and Having fun! And the social values of volunteering are numerous. Volunteer work also reflects well on the individual.
Through these sorts of extra-curricular activities, your employer is given an insight into your personality: the fact that an interviewee is willing to donate their time and energy into helping others, without asking for anything in return. Street Soccer Volunteers work across all professional levels with various qualifications and/or a wealth of experience from previous roles which benefit our charity.
Each volunteer is carefully vetted to confirm that they meet the necessary and appropriate standards of what our Foundation requires. This is crucial in ensuring that we deliver the best service and care possible to our young people. The Street Soccer Foundation is all about partnerships and collaboration.
We are indebted to our amazing team and are always looking for more people to join our Street Soccer family: our Street Soccer United.
If you would like to find out more about volunteering at The Street Soccer Foundation, please get in touch. Alternatively, if you'd like to stay informed about our latest news, upcoming events and volunteering opportunities you can sign up to our Newsletter.
Become a business supporter